Frequently asked questions
How soon will you ship my order?
---
Our masks are hand crafted in the USA. We ship within 24 to 48 hours, usually same day. We use the United States Postal Service First Class Package Service. On average it takes 3 to 5 days once it leaves our facility. You will be updated on the status of your order every step of the way with online tracking of your package.
---
Do You Have A First Time Buyer Special?
---
Yes we do! If you are a first time buyer and want to try our product. Use the code BFF_FreeShipping. You will be pleasantly surprised.
---
Video Instructions For First Time Users
---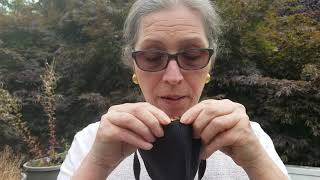 An orientation to how to use our masks; they are easy to use and comfortable to wear. We use special cutting and contruction techniques to make it possible to get a good seal without wires.
---
---